IMD Seasonal Forecast for June-September Rainfall:
On 11 April 2023 [PDF]
On 26 May 2023 [PDF]
IMD monsoon onset forecast:
On 16 May 2023 [PDF]
IMD Seasonal Forecast for August-September Rainfall:
IMD forecast for September Rainfall:
IITM-IMD Monsoon Mission CFSv2 Forecast – India Precipitation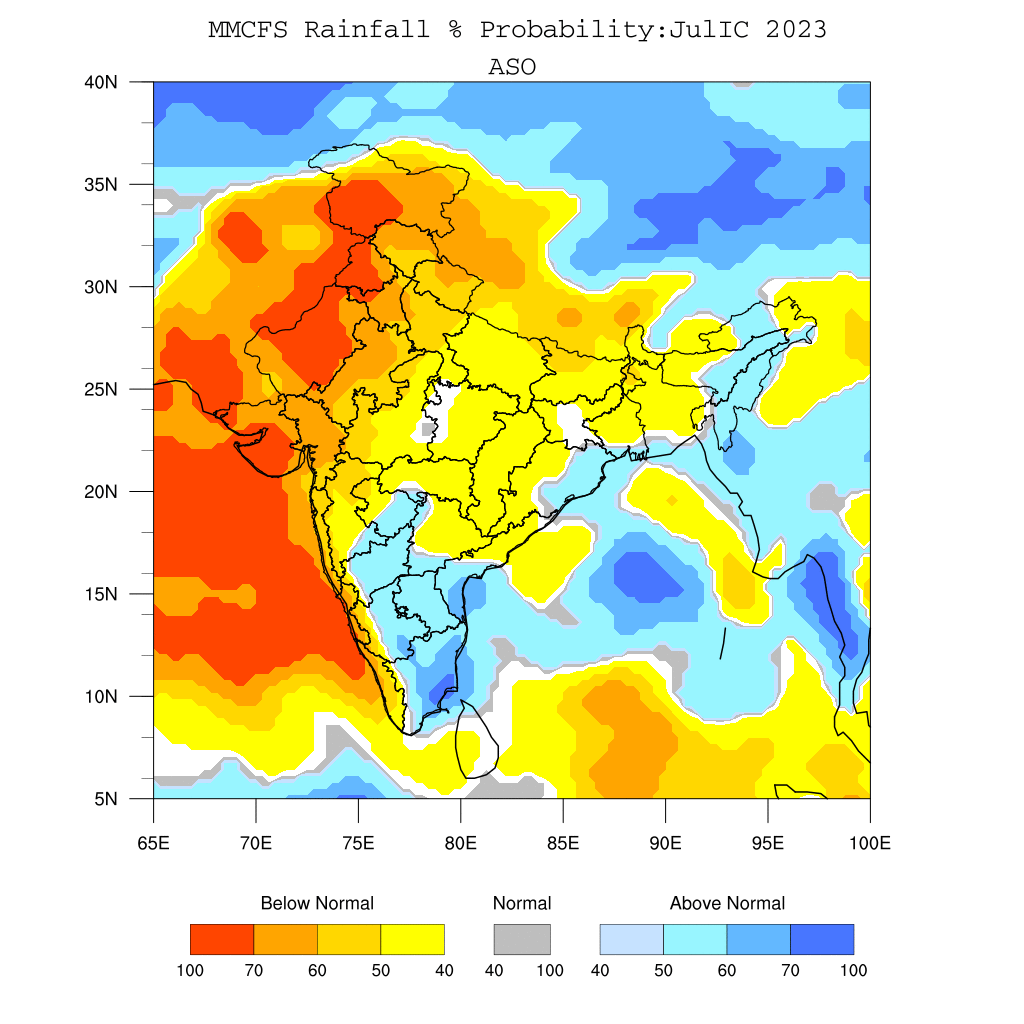 References:
Ramu, D. A., Sabeerali, C. T., Chattopadhyay, R., Rao, D. N., George, G., Dhakate, A. R., Salunke, K., Srivastava, A., and Rao, S. A. (2016), Indian summer monsoon rainfall simulation and prediction skill in the CFSv2 coupled model: Impact of atmospheric horizontal resolution, J. Geophys. Res. Atmos., 121, 2205– 2221, doi: https://doi.org/10.1002/2015JD024629.
D. S. Pai, A. Suryachandra Rao, Soma Senroy, Maheswar Pradhan, Prasanth A. Pillai and M. Rajeevan (2015), Performance of the operational and experimental long-range forecasts for the 2015 southwest monsoon rainfall, Current Science, pp. 68-75.
URL: http://www.imdpune.gov.in/Clim_Pred_LRF_New/Models.html